The first thing we think about when designing a room is the placement of the furniture. No matter what the style of room, it is the placement of furniture that makes it livable and functional. It is important to understand the proportions and scale of a room and then to find the focal point. Is the room square or long and narrow? Is there a fireplace, fabulous view, or television? What do you want to look at? Once we analyze a room, we start to draw in the furniture.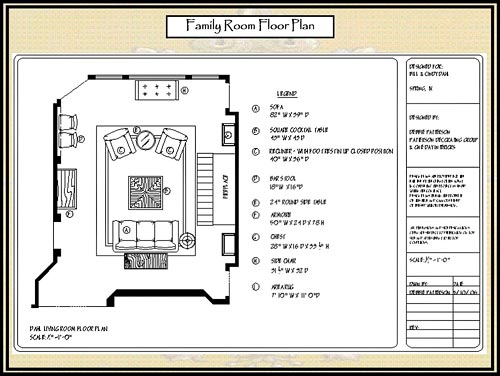 If your goal is to transform your home into a both a beautiful and FUNCTIONAL space, we will help you to accomplish this. There are many things that need to be considered in the space planning process. It is far better to know what will work for your home before you purchase furnishings rather than after mistakes have been made.
Patterson Decorating Group will analyze how you and your family use your space and help you make the right choices.
Space Planning is available as a single service or it is included as part of a Decorating Plan.
FEE:
$375.00 per Room
Includes Two Floor Plan Options